Launched ARAYA Research DX, a research support solution for researchers

ARAYA Research DX, a solution to assist researchers in acquiring and analyzing data, has been launched against the backdrop of efficient analysis and utilization of research data.
■Background
As shown in the "Research DX" concept by the Cabinet Office ( *1) and the EU's "OpenScience Policy" ( *2), the trend to efficiently analyze and utilize data acquired during research in order to create higher-quality results has been spreading worldwide in recent years.
However, as researchers' time is decreasing year by year ( *3), it is difficult for them to find time to build a research environment to acquire data, acquire and organize skills through analysis, and so on.
Arayahas launched "ARAYA Research DX," a solution that supports research by improving data analysis efficiency. Through this solution, we aim to provide researchers in academia and R&D personnel in companies with an environment in which they can concentrate on research activities, thereby contributing to the development and quality improvement of research.
Solution Overview
ARAYA Research DX offers the following four menus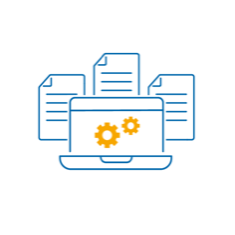 (1) Analysis code construction support analysis software development
Support the development of analysis codes and software tailored to the acquired data. Reduces research man-hours by externalizing time-consuming analysis tasks.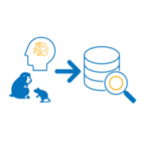 (2) Brain and bio-data analysis
Analyze a large variety of complex data with us. We can verify data without spending time on quality checks, noise removal, and other pre-processing. We can also provide advice on acquisition data tailored to your experiments.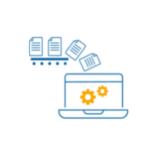 (3) Creation of automated analysis software
Instead of building analysis code each time data is acquired, automated software was created to analyze the data as soon as it is acquired.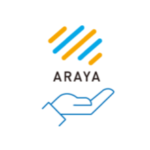 (4) Industry-academia collaboration project with Araya
Open research environment. ArayaWe can approach various companies and projects that we have connections with, with a focus on

■Features
Neuroscience and engineering work side by side as one team
Neuroscience experts and engineers with extensive implementation experience work together as one team to create a "truly usable" analysis environment.
Supported by active researchers who have authored many papers
ArayaThe percentage of researchers/researchers in the field of neuroscience in the company is 34%. Led by Kanai, president of CEO, who was an associate professor at the University of Sussex in the UK, the team includes prominent researchers in a variety of fields. We can work with neuroscientists on analyses and discussions ranging from the introductory level to cutting-edge analyses utilizing papers.
Extensive Development Experience
Arayahas conducted approximately 99 cases of contract development and research since its establishment. Based on our extensive implementation experience in companies and other organizations, we are committed to providing solutions to improve research efficiency.
■ CEOCEO RYOTA KANAI COMMENTS
ARAYA Research DX is a research support solution for researchers, including research environment construction and data analysis. When I was a PI, I found it difficult to secure resources for hypothesis testing, which is the main focus of research, due to administrative work and preparation for data analysis, etc. I launched this solution with the hope of creating an environment where I could devote myself more fully to research. ArayaWe have many researchers and engineers with a wealth of experience in this field, and we can provide high-level support for your research. We will start with brain, neurology, and cognitive science, but in the future we would like to develop solutions for various fields of study and research.
ARAYA Research DX Summary
Name: ARAYA Research DX (read: Araya research DX)
Overview: Research support solution (experimental consultant, data acquisition, analysis, and collaboration support)
Data to be analyzed: Neuroscience in general (structural MRI, diffusion-weighted MRI, functional MRI (task fMRI and resting-state fMRI), quantitative MRI, electroencephalography (EEG), magnetoencephalography (MEG), etc.)
URL: https: //www.araya.org/rdx/
Company Profile
Company name: Kabushiki Kaisha, Ltd. Araya
Representative: CEORyota Kanai
Established: December 2013
Location: 24F ARK Mori Building, 1-12-32 Akasaka, Minato-ku, Tokyo
URL: https://www.araya.org/
Business: Deep learning business, Edge AI business, Autonomous AI business, Neurotech business, Contract research business
Sources, etc.
*1) Cabinet Office Web page Research DX https://www8.cao.go.jp/cstp/kenkyudx.html
(*2) Open Science
https://research-and-innovation.ec.europa.eu/strategy/strategy-2020-2024/our-digital-future/open-science_en
(*3) Researchers ' research hours have been decreasing year by year, and in FY 2013, they accounted for 32.9% of all work hours, a decrease of 2.1 points from FY 2013. The decline in Japan's ranking is also evident in high-profile papers, with the number of Top10%-corrected papers going from 10th to 12th in the world. We believe that there is an urgent need to ensure that researchers have more time to focus on their research for the sake of Japan's progress in science, medicine, and technology.
Source: National Institute of Science and Technology Policy, Ministry of Education, Culture, Sports, Science and Technology, Science and Technology Indicators 2022, press release, August 2022