IMAGE RECOGNITION AI APPLICATION IN INFRASTRUCTURE INSPECTION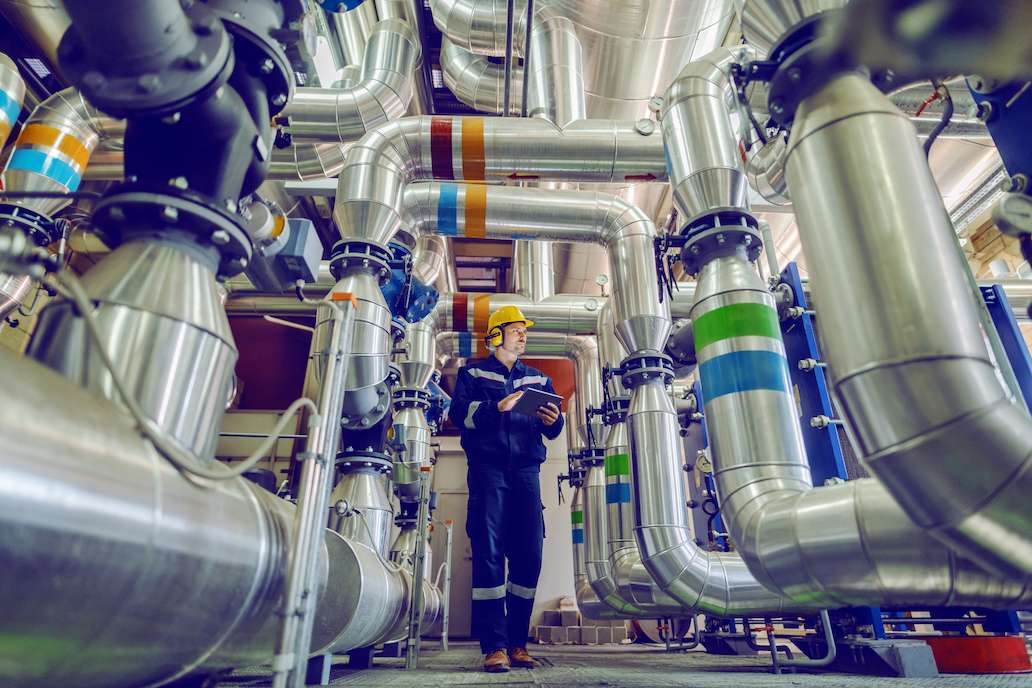 An increasing number of companies in the infrastructure industry are considering the introduction of AI due to a shortage of human resources and technical succession issues. We are also supporting the introduction of AI for infrastructure inspections, and there are examples of ongoing efforts toward on-site operations.
Some of those considering the introduction of AI for infrastructure inspections may be concerned that they are unable to visualize the specific applications and benefits of AI, and may be reluctant to take the plunge. In this article, we will introduce the merits of using AI for infrastructure inspections and actual case studies. If you are considering the use of AI for inspection work, please read this article to the end.
ARAYAIS COMMITTED TO MAKING PROPOSALS AND DEVELOPING AI THAT IS TRULY USABLE IN BUSINESS OPERATIONS AND THAT ADDRESSES THE ISSUES FACED BY OUR CUSTOMERS. PLEASE FEEL FREE TO CONTACT US FOR A PROPOSAL ON HOW TO UTILIZE AI AFTER FULLY LISTENING TO YOUR ISSUES.
WHAT IS THE USE OF AI IN INFRASTRUCTURE INSPECTION?
The use of AI in infrastructure inspections means that infrastructure inspection tasks that could only be diagnosed by human vision and senses can be reproduced and automated by AI, as well as improving the efficiency of inspections.
Examples of infrastructure facilities where AI is being used include the following
road
bridge
steel tower
tank (of liquid)
Piping and pipes
Behind the widespread use of AI for infrastructure inspections are advances in digital technology and the evolution of AI.
With hardware becoming more powerful and less expensive, it has become easier to use sensors and cameras to collect large amounts of digital data and store it in databases. The widespread use of AI can be seen from the fact that four AI-related projects won awards in the 5th Infrastructure Maintenance Awards held in 2021, mainly from the Ministry of Land, Infrastructure, Transport, and Tourism.
Thus, the automation of infrastructure inspections through AI is beginning to be recognized as a realistic measure.
CHALLENGES IN INFRASTRUCTURE INSPECTION AND EXPECTATIONS FOR AI APPLICATION
THE REASON FOR THE WIDESPREAD USE OF AI IN INFRASTRUCTURE INSPECTIONS IS NOT ONLY DUE TO TECHNOLOGICAL ADVANCES. THERE ARE HIGH EXPECTATIONS FOR THE USE OF AI TO SOLVE THE CHALLENGES FACING THE INFRASTRUCTURE MAINTENANCE FIELD.
shortfall in human resources
Japan is facing a serious shortage of labor due to the decline in the working-age population. In the field of infrastructure inspection, the difficulty in acquiring human resources is further compounded by the fact that the work is difficult to see as attractive and involves dangerous tasks.
Another factor accelerating the shortage of human resources is the increase in the number of aging facilities. In order to efficiently maintain and renovate aging facilities, the need for inspections is increasing. In other words, there is a rapid shortage of human resources due to two aspects: a decrease in the number of inspectors and an increase in the number of facilities requiring inspections. For this reason, an increasing number of companies are trying to solve the shortage of human resources by streamlining inspection work with AI.
Ensure inspection quality
There is a shortage of engineers in the field of infrastructure maintenance, which has created a sense of crisis that the quality of inspections cannot be maintained if this situation continues. In the field, the succession of skills is not progressing due to the retirement of skilled workers and the lack of successors. If the retirement of skilled workers continues at this rate and non-verbalized know-how is lost, it will become difficult to ensure the quality of inspections.
For this reason, there is a widespread movement to standardize the tacit knowledge possessed by skilled workers through the use of digital technology and AI.
Increased costs for equipment maintenance and renewal
As the number of aging infrastructure facilities increases at an accelerating rate, the cost of maintenance and renewal is expected to rise. Therefore, the Ministry of Land, Infrastructure, Transport and Tourism (MLIT) has been promoting efforts to control the increase in costs through planned repair and renewal by means of preventive maintenance.
In order to promote preventive maintenance in the face of scarce resources, it is necessary to improve the efficiency of inspections. As one measure to achieve efficient inspections, efforts to combine AI and big data to predict the state of equipment deterioration are attracting attention.
Some municipalities are actually building efficient maintenance management systems by utilizing large amounts of data and having AI predict the probability of equipment damage.
OVERVIEW AND BENEFITS OF IMPLEMENTING ARAYA'S AI SOLUTION FOR INFRASTRUCTURE INSPECTION
What Arayasupports through its AI solution in the area of infrastructure inspection is the process of detecting defects and diagnosing deterioration by analyzing images and videos. Engineers at Arayatune the AI to reproduce the know-how of skilled inspectors, which is difficult to verbalize.
In addition to analysis by AI, there are also examples of data reflection in reports and support for linkage with external applications. In this way, the merit of introducing AI from Arayais that we adjust the AI according to the customer's process and provide full support for operation in order to improve the efficiency of inspection work and solve the problem of passing on skills.
ARAYAINFRASTRUCTURE INSPECTION AI SOLUTION CASE STUDY OF
HERE ARE SOME EXAMPLES OF AI DEVELOPED AND SUPPORTED BY ARAYAFOR INFRASTRUCTURE INSPECTIONS.
Diagnosis of plant deterioration and determination of priority inspection areas
Company A, a plant inspection company, was facing issues of insufficient inspector resources and inconsistent inspection standards due to varying levels of skill.
In order to utilize AI in the inspection process, it is necessary to acquire image data. Therefore, we focused on the process of classifying the degree of deterioration from videos and images, and developed an AI that automatically determines the degree of deterioration based on the image data.
As a result, we succeeded not only in eliminating the overload on inspectors, but also in equalizing the quality of deterioration diagnosis with the standards of skilled inspectors. In addition, an additional learning function was added so that the AI's classification accuracy can be improved onsite. We have also added the ability to link with applications used by our clients, taking into consideration the connection with the processes before and after.

Detection of defective areas and deterioration diagnosis of steel towers
Many of the steel towers were built during the high-growth period, and the number of facilities that are 50 years old is expected to increase rapidly over the next 20 years.
Company B was considering ways to streamline its operations in order to cope with the increase in the number of steel towers requiring maintenance. After a detailed interview of the inspection process, we found that the following three time-consuming tasks could be automated with AI.
Confirmation of video taken of the steel tower
Defect area measurement
Degree of deterioration judgment
In response, we developed an AI that inspects video frame by frame. We have achieved automation of checking video, detecting defects, measuring area, and determining degradation rank. It is also possible to identify the location of defects by estimating how far they have moved in a single frame of video.
The work of checking where on a huge steel tower is being inspected is no longer necessary, and the time and effort required to prepare reports has been reduced.

CONNECTING AI TO INFRASTRUCTURE INSPECTION ARAYASERVICE STRENGTHS
THE STRENGTHS OF ARAYA'S SERVICES THAT ENABLE THE USE OF AI FOR INFRASTRUCTURE INSPECTIONS WILL BE PRESENTED.
PROPOSALS FOR AI IMPLEMENTATION THAT ARE CLOSE TO THE CUSTOMER'S ISSUES
IN ORDER TO REALIZE AI THAT CAN BE USED IN BUSINESS, WE NEED A DEEP UNDERSTANDING OF THE ISSUES OUR CLIENTS ARE FACING IN INFRASTRUCTURE INSPECTIONS AND THE INSPECTION PROCESS. THEREFORE, WE WILL FIRST CONDUCT A THOROUGH HEARING AND THEN PROPOSE THE APPROPRIATE AI IMPLEMENTATION TO SOLVE THE ISSUES.
Proposed data acquisition methods important for improving accuracy
DATA TO BE TRAINED BY AI IS ONE OF THE KEY FACTORS THAT DETERMINE THE ACCURACY OF DETECTING ABNORMAL LOCATIONS AND CLASSIFYING DETERIORATION CONDITIONS. ARAYAFROM THE VIEWPOINT OF THE ENGINEER TUNING THE AI, MEDINET, INC. OFFERS SUGGESTIONS ON HOW TO ACQUIRE THE DATA. THIS SERVICE REDUCES THE TIME YOU SPEND WORRYING ABOUT HOW TO ACQUIRE DATA, AS IT COVERS THE KEY POINTS FOR IMPROVING ACCURACY.
TECHNICAL CAPABILITIES TO DEVELOP AND TAILOR THE RIGHT AI TO SOLVE CUSTOMER ISSUES
IT IS IMPORTANT TO DETERMINE WHAT COMBINATION OF ALGORITHMS TO USE IN ORDER TO MAKE THE AI SUITABLE FOR EACH CUSTOMER. ARAYAIS LEVERAGING ITS TECHNOLOGICAL CAPABILITIES CULTIVATED THROUGH RESEARCH AND DEVELOPMENT TO DESIGN AN AI THAT IS SUITABLE FOR EACH CUSTOMER'S ISSUES AND INSPECTION TASKS.
INFRASTRUCTURE INSPECTION CHALLENGES THAT CAN BE SOLVED WITH AI APPLICATIONS
The infrastructure industry faces a variety of challenges, including a shortage of inspectors, skill-dependent variations in inspection quality, and increasing maintenance and management costs. The use of digital technology and AI is essential to solving these issues. The use of AI for infrastructure inspections will not only improve work efficiency, but also enable standardization of skills that have become dependent on human resources.
However, whether or not AI can be utilized depends on the company's challenges, purpose of utilization, and inspection process. Let's start by consulting with experts who have a lot of experience in AI implementation.
CONTACT US AT ARAYAFOR MORE INFORMATION ON IMPLEMENTING AI INTO YOUR INFRASTRUCTURE INSPECTIONS!
ArayaWe have experience in supporting our clients from website inquiries to implementation. Our strength is that we can propose the introduction of AI after carefully listening to the customer's issues and business processes. Arayais happy to consult with you if you are considering the introduction of AI to improve the efficiency of your inspections.