USING IMAGE RECOGNITION AI FOR INSPECTION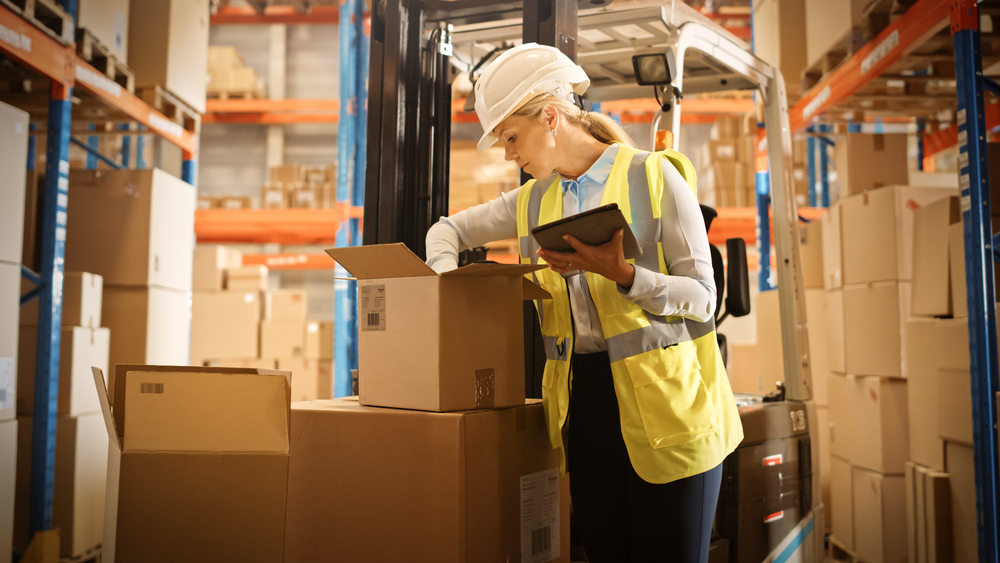 1. what is inspection?
Inspection is an important quality assurance process in the logistics, transport, retail and distribution industries, as well as in the manufacturing industry, where products are checked for defects and deficiencies. Inspection is an important process to ensure the quality of a product, for example, shipping a defective product can result in costly re-deliveries and a loss of trust from the customer.
Inspection can be divided into two main categories: incoming inspection and outgoing inspection.
What is incoming goods inspection?
Receiving inspection is the process of checking the arrival of raw materials and parts at a factory or goods at a distribution centre. The purpose of this is to check that the contents are of a predetermined quantity and that they are not damaged. If these checks are not carried out, or if they are carried out incorrectly, this can lead to errors in the inventory ledger and the actual stock, or to the discovery of defects in use, which can stop the production process.
What is a shipping inspection?
Shipment inspection is the checking of products at the factory or at the distribution point when they are shipped. It checks that products are free from defects such as scratches and dirt, and that the contents and number of products are correct. If a shipment is inspected incorrectly, it can lead to unnecessary work and costs, such as collection and redelivery, as well as the risk of damaging the trust of the manufacturer or company to whom the product is delivered.
2. challenges of the inspection process
The majority of inspection work is carried out manually. For example, many products are checked for dents, scratches and other defects by people who actually hold them in their hands.
To check that the contents match the voucher, an inspector checks the delivery note against the picked product, checking the product number, quantity and defects. As we deal with a large number of different products, it is easy for human error to occur. Barcodes, QR codes and hand-held terminals can be used to prevent such human error, but the cost of purchasing such equipment can be prohibitive. In some cases, barcodes are difficult to affix to products, and in other cases, barcodes are damaged or defaced, making them difficult to read.
3. STREAMLINING AND AUTOMATING THE INSPECTION PROCESS WITH ARAYA'S IMAGE RECOGNITION AI
ARAYA's image recognition AI technology will improve the efficiency and automation of your inspection system. The inspection system provided by ARAYA brings together the know-how of AI algorithms that we have cultivated over the years, and solves problems such as inspection errors that have occurred in the past.
Here, we introduce three examples of AI applications to inspection operations.
Inspection of products for dents, scratches, etc.
Mainly in the manufacturing industry, visual inspections are carried out to detect defects such as dents, scratches and dirt on products and parts that occur on the production line and to eliminate abnormal products. This visual inspection is usually carried out by hand and has the following challenges
A shortage of inspectors makes it difficult to recruit enough staff to carry out the inspection.
The quality of the inspection depends on the skills of the inspector.
The quality of the inspection is dependent on the skills of the inspector - Different criteria are used by different people, resulting in inconsistent results

By introducing ARAYA's image recognition AI technology to address these issues, inspection operations can be greatly improved. The system takes a picture of the object with a camera, recognizes surface dents and scratches, and detects abnormalities.
Conventional inspections, which require a person to lift the object and check multiple surfaces, can be automated by using a camera to capture images from multiple directions and allowing AI to inspect simultaneously.
The system can be linked to a PLC (control unit) so that if an abnormality is detected, the line can be stopped or the product can be discharged to the NG lane.
For more information on the use of AI to inspect products for dents and scratches, see the following articles
How can AI be used to automate visual inspection?
How can AI be used for visual inspection in food production?
How can AI be used for visual inspection of metal products and metal parts?

Reading difficult barcodes
Barcode and QR code reading is often used to control and sort incoming and outgoing shipments. By capturing information from barcodes affixed to cardboard boxes and products, it is possible to manage inventory smoothly.
Barcode inspection is often carried out using a handheld terminal that reads the barcode and manages the data. However, this system requires the cost of expensive handy terminal equipment. In addition, reading barcodes can be difficult in many cases, for example if the barcode is damaged or defaced, or if the light is reflected by the plastic used for packing and packaging. This means that barcodes have to be read many times, or data has to be manually input, which reduces efficiency.

By introducing ARAYA's image recognition AI technology to address these issues, barcode reading accuracy will be improved and product inspection work will be greatly improved. Specifically, barcodes are detected and the AI automatically corrects and selects the best shot according to conditions such as damage and reflection, thus improving recognition accuracy. Furthermore, the system offers cost advantages as it allows the use of inexpensive mobile devices (such as smartphones) instead of expensive handy terminals.

READING OF CHARACTER LABELS (OCR)
In addition to barcodes, there are other cases where the "text information" on the product label is read for inspection. For example, if a product has a similar design but a different version, it is necessary to distinguish it from a long product code. In this case, a person has to read the characters one by one, which is a time-consuming process for accurate inspection.
To address this issue, Araya's image recognition AI technology can be introduced to automate the reading of character labels. The image recognition AI system detects the characters to be read on the label and converts the character image into digital character information using OCR technology. The process from reading to identification is automatic, allowing for quick and accurate inspection.
Below is a video demonstration of the system automatically reading the characters on a label.
4. summary
IN THIS ARTICLE, WE EXPLAIN HOW AI CAN BE USED IN THE INSPECTION PROCESS. AT ARAYA, WE SUPPORT THE INTRODUCTION OF IMAGE RECOGNITION AND OTHER AI TECHNOLOGIES INTO YOUR INSPECTION PROCESS. PLEASE FEEL FREE TO CONTACT US.
See also the following articles on inventory automation