Notice of Exhibit at "Food Factory 2022" Sept. 28-30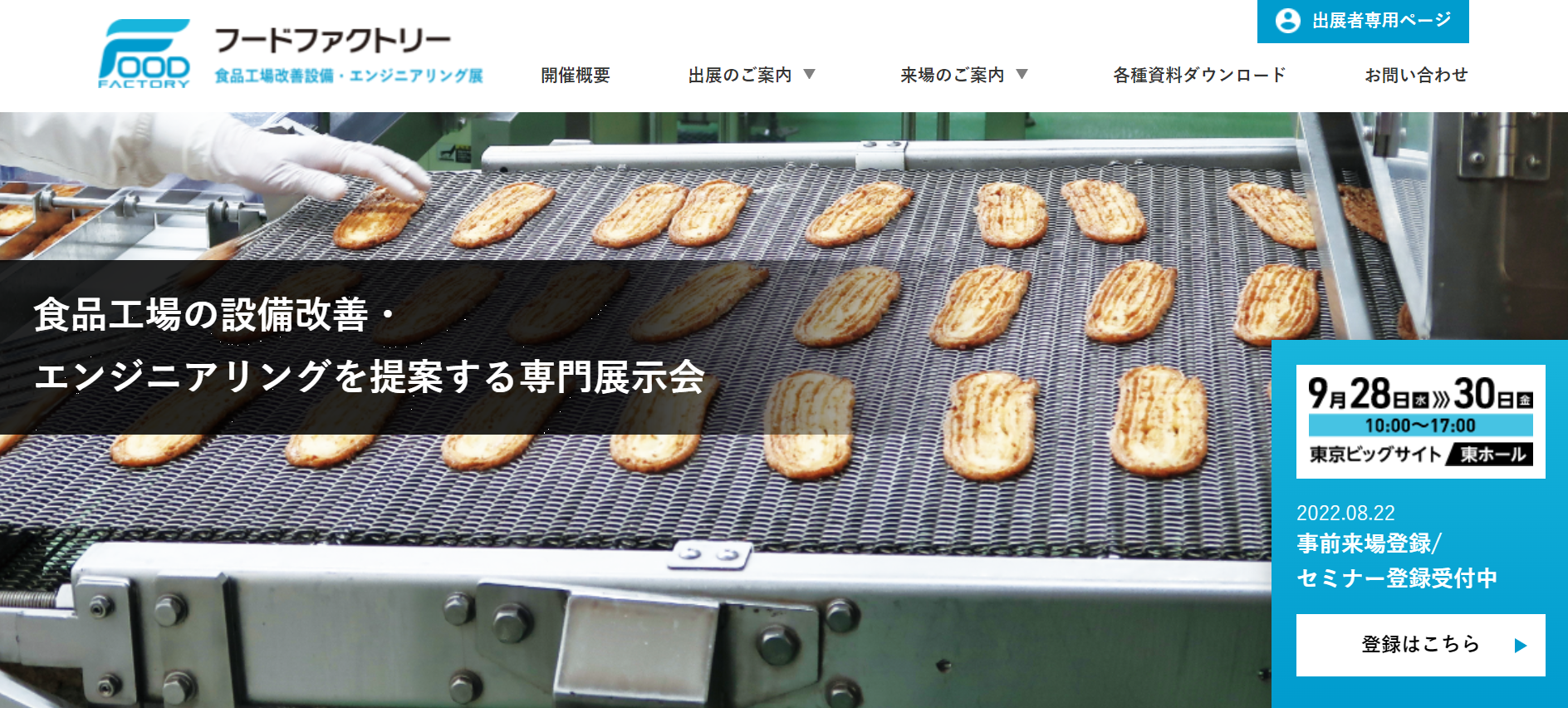 Arayawill be exhibiting at Food Factory 2022, a real exhibition to be held from September 28 (Wed.) to 30 (Fri.), 2022.
During the event, we will introduce our visual inspection AI software "InspectAI," which can be used in food production lines and other applications.
We plan to present the latest information on the product and a demonstration of its highly accurate detection of hair and other foreign objects in food products. You will be able to see the total solution including not only software (AI) but also hardware (conveyor, camera, lighting, etc.).
We look forward to seeing you at our booth.
Food Factory 2022 Food Factory Improvement Equipment and Engineering Exhibition Overview
Dates: September 28 (Wed.) - 30 (Fri.), 2022 10:00 - 17:00
Venue: Tokyo Big Sight, East Hall
Access: https: //www.bigsight.jp/visitor/access/
Araya's booth is located in East Hall 4, D-22.
Pre-registration (free of charge, please click the button at the bottom right of the page):
https://www.food-exhibition.info/ff/
Demonstration of hair detection in lunchboxes

ArayaSee also InspectAI, the visual inspection AI software from