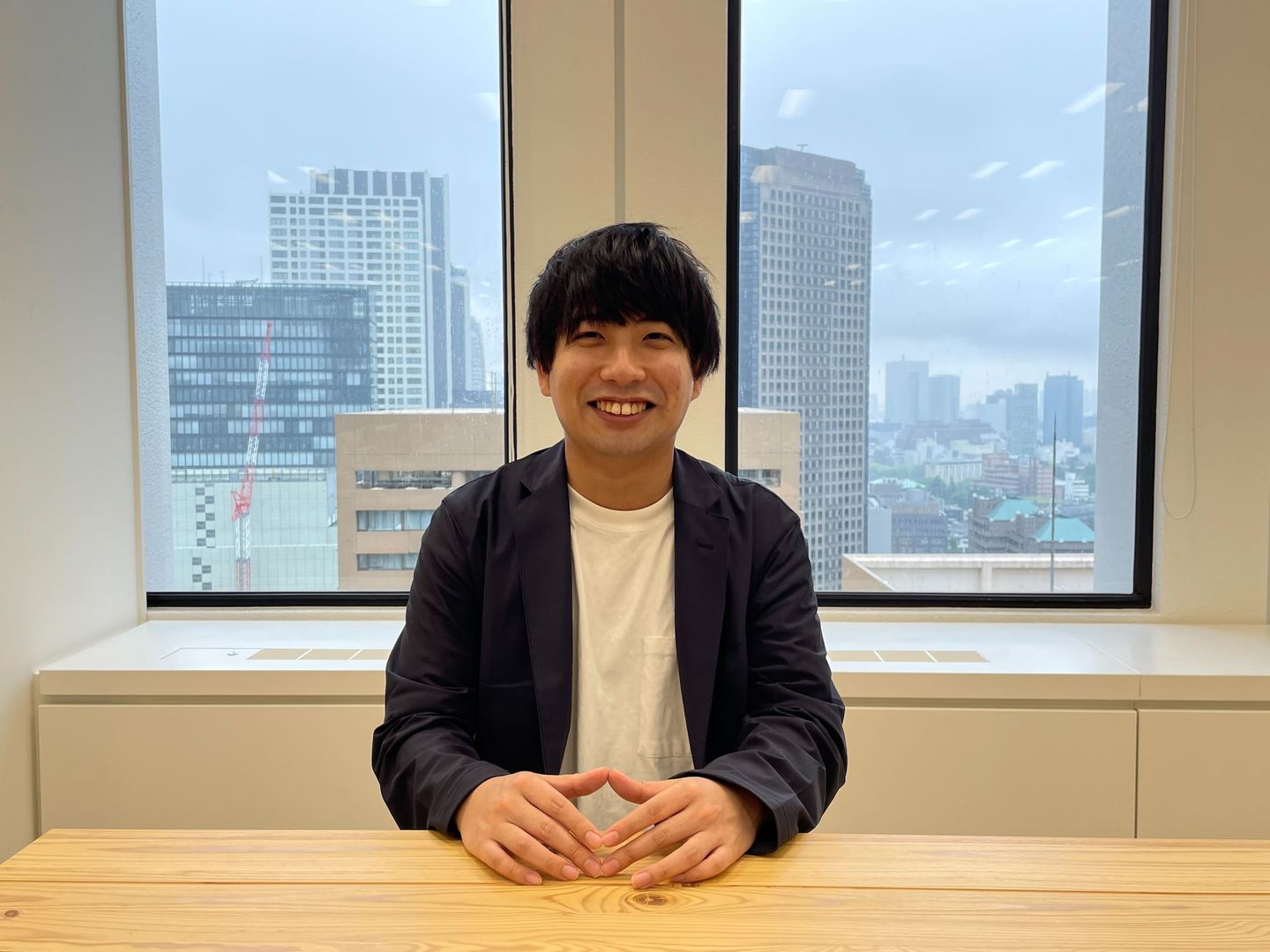 Joined the company in September 2021
New Business Development Department
JUNIOR ENGINEER Y.R.
Please tell us about your career before joining ARAYA.
At university and graduate school, I studied AI fields such as reinforcement learning and image recognition, as well as robotics. During my undergraduate years, I participated in the RoboCup and won first prize in the household robot category.
Then, after finishing my postgraduate studies, I joined a major general manufacturer in the automotive sector with a desire to be involved in the research and development of industrial robots, and was involved in the production of various machine parts. For the first five months after joining the company, I was assigned to the hydraulic equipment division, where I was in charge of on-site training and administrative work.
Please tell us why you joined ARAYA.
The aforementioned major general manufacturer was a large company, and as a young man I didn't have a lot of hands-on involvement in the development of robots or exposure to the technology. It became clear to me while I was working that it was going to take me a few years to get there, and I could see a future where it was going to be like this for about three years.
I wanted to be exposed to technology and work in a more challenging environment, so I started looking for a new job.
ArayaI had known about the company since I was a student, and when I looked again for a new job, I felt that the culture and atmosphere suited me, so I applied. In fact, when I proceeded to the interview and spoke to the employees, I felt that I was not wrong in my thinking.
To put it another way, it felt like an extension of a university laboratory, and I think the freedom and the environment in which I could be entrusted with work regardless of my age were the main things that attracted me to the company.
Please briefly describe the work you are currently doing.
I am currently part of the image recognition team.
I am in charge of developing a system for a major oil company for the inspection of plant equipment. Using new AI technology, we are working hard to develop a system that can diagnose from images what used to be inspected by the human eye.
Some parts of the system have already been implemented, and I find it rewarding that the system I worked on is being utilised. In fact, I have been participating in meetings with this company since my first day at the company, and I feel that it is a good thing about Arayathat even young people can be in charge of work with companies like this.
Who are the people around you?
There are so many different people.
People who worked in the US, people who are widely skilled and very fast in development, people who like going to customers and are good at developing close to them...
There are a lot of people, including those in other departments, who I frankly find 'amazing'.
Sometimes I get help from team members in areas where they are good at, and sometimes I help them in areas where I am good at. Many of the team members have elements that I want to absorb, so I try to steal what I can from them as I work.
When I think back to my postgraduate days when I was doing research on my own, I feel that it is a very good environment where we can improve each other.
What is the appeal of your work?
You can get involved in new technologies, develop using them and even become the first social implementer. It can be a challenge, but you can be involved in projects from your first day at work, and you are entrusted with work regardless of your age.
The ability to take on more and more challenges depending on yourself is also a big attraction. Of course, there are difficulties, but I am able to experience a lot of things at a great speed.
Tell us about the challenges you would like to take on at Arayain the future.
I am still a newcomer, but first I want to become a full-fledged technician and be able to lead the team. There is only so much I can do on my own, so I want to move forward while asking for help from the team.
We are a team with high individual technical skills, so I also want to be able to make use of those technical skills and contribute more to the Arayaorganisation. And of course, we also want to make things better!
What kind of people would you like to work with?
Arayais a company still in its growth phase!
We believe that people who can take on more and more challenges on their own are better suited than those who are waiting to be taught. We want to work with people who are proactive and can act on their own initiative.
The environment is full of people with amazing technical skills, so it's a good environment for people who want to absorb more and more from the members.
We look forward to hearing from you!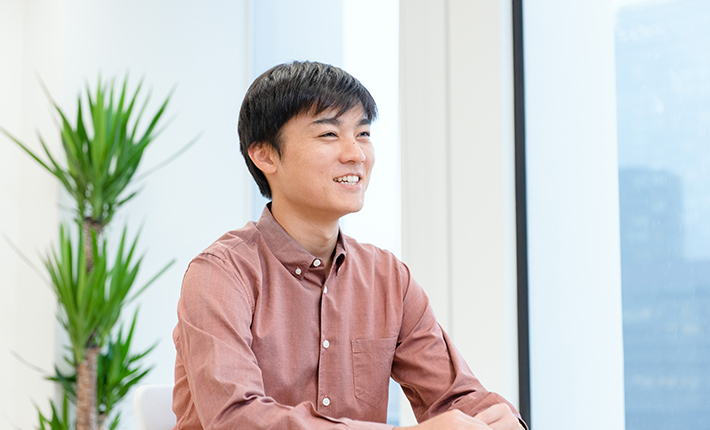 Joined the company in November 2018
EDGE AI TEAM
SENIOR AI ENGINEER M.E.
Please tell us about your career before joining ARAYA.
In college, I worked on optical amplifiers for fiber optics in the engineering department. In graduate school, I was engaged in research in environmental studies and frequently handled data from nature and industry-related tables, which led me to become interested in big data and data analysis. I was also involved in system development at my previous job.
Please tell us why you joined ARAYA.
I was attracted by the fact that each individual can work with a sense of discretion and responsibility. I was also attracted to the fact that the company has a research team and is building its own strengths from basic research, and I decided to join the company.
What kind of corporate culture and atmosphere does ARAYA have? Also, what type of employees do you see around you?
Many of the employees, including myself, have backgrounds other than software and computer science, and it is stimulating to be able to exchange ideas with such colleagues, and also to be able to generate a wide range of ideas.
Please tell us briefly about the work you are currently doing.
Currently, I am a member of the development team of Pressai, a software that automatically compresses AI. In addition to development, I also do compression and performance evaluation of AI models at the request of customers.
What is the appeal of your work?
As an engineer, it's a great experience to start from scratch, discuss with team members, and develop a product. When my opinion is adopted in the development of a product, I am happy to feel that we are making it ourselves.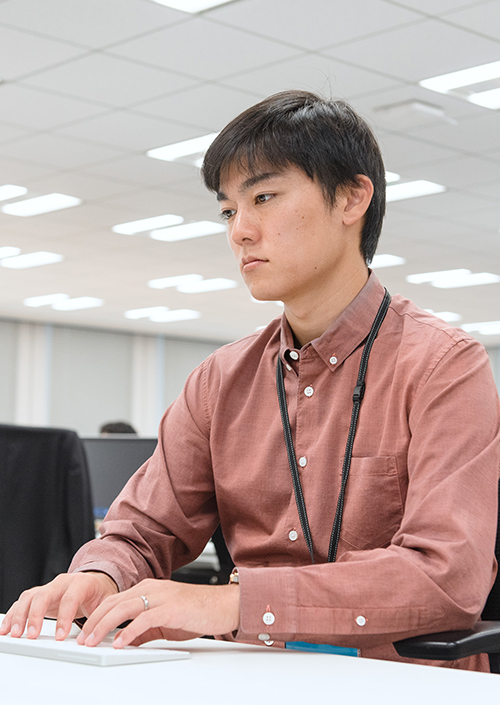 Tell us about an experience where you felt you grew.
The first project I worked on after joining the company was the first time in my life that I was the main person in charge. Thanks to the support of the people around me, I was relieved when the project was successfully completed, and at the same time I felt confident that I could do it if I tried. As a start-up, the work is fast-paced, but I feel that I can grow as fast as I can.
What do you like about ARAYA in terms of ease of work?
I think there is a great deal of freedom in terms of working hours and clothing. You can concentrate on your work in comfortable clothes, and it is attractive that you can come to work when the train is free or take your lunch at a different time. It's also nice to have the opportunity to participate in outside events and study groups as part of my job.
Please give a message to those who are considering joining ARAYA.
Developing products as a team requires a variety of knowledge and skills, not only in deep learning, but also in hardware, web, and security. I think that people with their own strengths can play an active role by bringing out their individuality, and I think that the appeal of the company is that you can learn skills in various fields that go beyond your own area of expertise.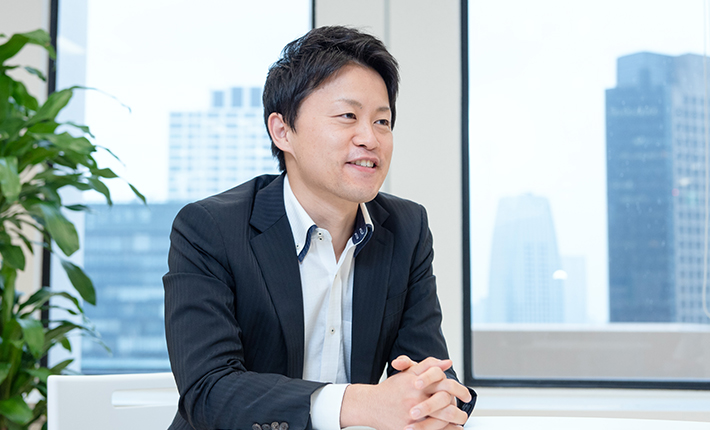 Joined January 2019
Sales and Business Strategy Group
TEAM LEADER H.M.
Please tell us briefly about your career before joining ARAYA.
In my first year in the workforce, I worked as a design engineer for an energy-related plant at a major manufacturer.
After that, I moved to a start-up that provides technology matching services between major companies and small and medium-sized start-ups, where I was mainly engaged in sales and technology consulting for major companies.
Please tell us why you joined ARAYA.
I wanted to gain experience and improve my skills in business development, in addition to the sales I had experienced up to that point. I also wanted to test my abilities in the cutting-edge technology field of AI.
I looked at various AI companies, but there were four reasons why I decided to join ARAYA. There are only a small number of business development members, so I thought I could gain a wide range of experience, and the company has unique AI technology that no other company has. I shared Kanai's curiosity and spirit of inquiry, "I want to create something interesting and have an impact on the world," and I thought I could experience the company's growth.
Please tell us briefly about the work you are currently doing.
ARAYA has three business areas, "Deep Learning", "Edge AI", and "Autonomous AI", and I am involved in all of them. I face the management and business issues of our customers, and work together with our engineers to make proposals, progress projects, and provide solutions. In addition, I am in charge of publicizing Pressai, a software that realizes edge AI, before its release, interviewing customers about their requests, and forming business alliances with partner companies.
Who are the people around you?
Naturally, there will be things you don't understand in terms of technology or business, but the people around you are quick to help. I also think that the company is made up of people who have a variety of experiences and each has their own ideas and ideas about what they want to do. I also feel that there are so many logical people here.
What is the appeal of your work?
The number of employees is still small, and each person is responsible for a wide range of work, so it's challenging. In addition, I think it is an environment where I am actively encouraged to challenge myself even if I have no previous experience.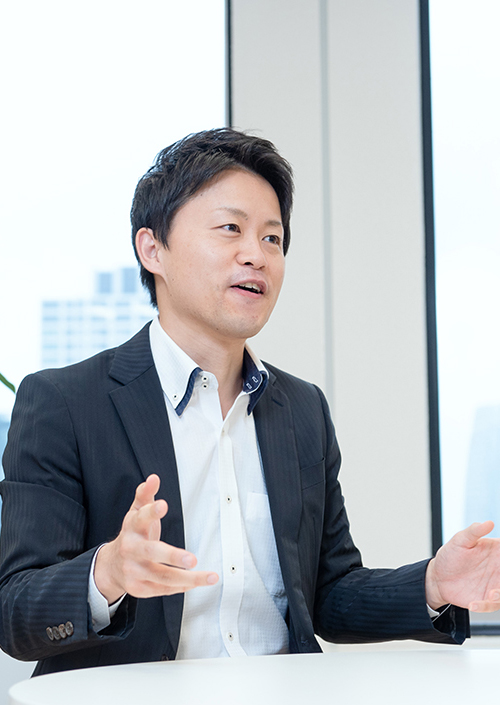 HOW DID YOU LEARN ABOUT AI?
WHEN I JOINED THE COMPANY, I WAS INTERESTED IN AI, BUT I DIDN'T HAVE MUCH KNOWLEDGE ABOUT IT. AFTER JOINING THE COMPANY, I GAINED TECHNICAL KNOWLEDGE THROUGH MY WORK, AND I ALSO STUDIED BY READING BOOKS. AS A RESULT, I CAME TO UNDERSTAND THE TECHNICAL TERMS USED BY ENGINEERS IN THE COMPANY, AND I WAS ALSO ABLE TO PASS THE JAPAN DEEP LEARNING ASSOCIATION'S G-TEST (GENERALIST TEST).
What are some of the things you keep in mind at work?
I AM ALWAYS THINKING ABOUT WHAT I CAN DO TO BRIDGE THE GAP BETWEEN ARAYA'S ADVANCED TECHNOLOGICAL CAPABILITIES AND THE SOLUTIONS TO OUR CUSTOMERS' PROBLEMS. FOR EXAMPLE, TECHNICAL EXPLANATIONS OF AI CAN BE DIFFICULT, BUT I TRY TO PROPOSE THEM IN A WAY THAT IS EASY FOR CUSTOMERS TO UNDERSTAND.
What are some of the challenges you would like to take on at ARAYA?
I would like to be more involved in the creation and expansion of businesses. I believe that ARAYA has a high level of technological capability, and I would like to develop the ability to think about and implement how to nurture and spread the seeds of that technology to the world.
Please give a message to those who are considering joining ARAYA.
THERE ARE MANY AI COMPANIES IN THE WORLD TODAY, BUT I BELIEVE THAT IN A FEW YEARS, ONLY "REAL AI COMPANIES" WILL SURVIVE. FOR THIS REASON, WE ARE LOOKING FOR PEOPLE WHO HAVE A SENSE OF CRISIS AND CAN WORK TOGETHER WITH US TO ACHIEVE A HIGHER LEVEL. ARAYA IS STILL IN THE PROCESS OF GROWTH. WE WOULD BE HAPPY TO HAVE SOMEONE WHO CAN TAKE ON NEW CHALLENGES BY INVOLVING PEOPLE INSIDE AND OUTSIDE THE COMPANY.