AI Solutions for the Infrastructure Industry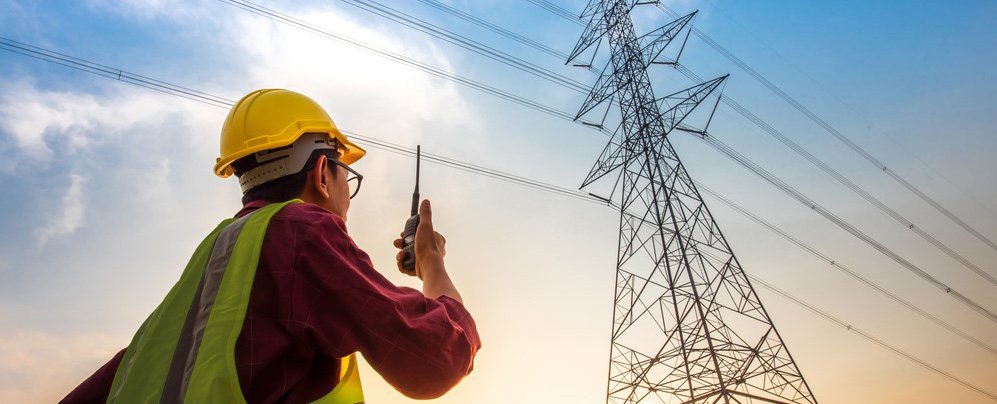 Introduction
By combining existing technologies with customized development, we are able to provide "truly useful AI" for business use and solve our clients' business issues.
Here we introduce some examples of AI solutions for the infrastructure industry, including electricity, gas, water, river and road management, urban design/planning and road planning.
Click here for solutions for your plant.
For solutions for the transportation industry (railways, shipping, aviation, etc.), please click here.
Issue 1 in the infrastructure industry: Improving the quality and efficiency of facility inspections

The infrastructure industry includes the inspection of not only buildings but also large structures made of concrete and metal, such as tunnels, bridges, steel towers, dams, water pipes, and gas pipes. Each of these structures has a huge number of detailed inspection items, such as checking for rust on the structure itself and its parts, and checking for cracks and corrosion in the concrete.
While some of these inspection tasks are being automated, many of them cannot be handled by general-purpose inspection tools due to the complexity of the tasks. In such cases, it is difficult to maintain a certain level of quality in the work because it depends on the skills of the workers, and the work itself may become specialized.
To address these issues, Araya's Image Recognition AI Technology enables automation of the work.
For example, AI can make normal/abnormal judgments and classify each type of abnormality for rust and scratches on structures and parts, cracks and corrosion on concrete, water leaks, etc., which used to be checked and inspected by human eyes.
Issue 2 in the infrastructure industry: Detection of suspicious objects and persons

Infrastructure-related facilities are so large or vast that it is difficult to constantly monitor them with the human eye for suspicious objects or persons.
To address these issues, Araya's Image Recognition AI Technology We help you to improve the efficiency of your business by
For example, it is possible to detect suspicious objects, forgotten items, suspicious persons, fallen persons, and lost children from surveillance cameras.
Related Demo Video
The following video shows the AI recognizing cars, pedestrians, motorcycles, and bicycles near an intersection. Pedestrians, motorcycles, and bicycles are shaded yellow when they enter the intersection area, and red when they approach a vehicle.
By applying this technology to surveillance cameras in facilities, it is possible to detect suspicious objects, forgotten items, and suspicious people and issue alarms.
Infrastructure Challenge 3: Automation of traffic surveys in urban/road design

TO UNDERSTAND THE USAGE OF ROADS, TRAFFIC SURVEYS OF VEHICLES AND PEOPLE HAVE TRADITIONALLY BEEN CARRIED OUT VISUALLY BY HUMANS, BUT IN RECENT YEARS THERE HAS BEEN A RAPIDLY GROWING NEED TO AUTOMATE THESE SURVEYS USING IMAGE RECOGNITION AI TECHNOLOGY. ON THE OTHER HAND, IT IS DIFFICULT FOR THE SAME AI SOLUTION TO BE UNIVERSALLY ADAPTABLE TO CHANGING OBSERVATION CONDITIONS SUCH AS LOCATION, TIME AND WEATHER.
TO ADDRESS THIS ISSUE, ALAYA PROVIDES A HIGHLY ACCURATE AI TRAFFIC COUNTING SOLUTION THAT CAN FLEXIBLY RESPOND TO CHANGES IN OBSERVATION CONDITIONS, ENABLING MORE ACCURATE TRAFFIC VOLUME SURVEYS IN A VARIETY OF USE CASES. THIS SOLUTION CAN ALSO BE APPLIED TO THE DETECTION OF WRONG-WAY AND WRONG-WAY VEHICLES ON ROADS.
Related demo videos1
The following video shows the detection of a car on the road.
The algorithm used here is highly tolerant of environmental factors such as camera angle, road geometry, weather and time, and is versatile enough to provide highly accurate traffic counts (vehicles, cyclists and pedestrians). It can also be used to detect reversing and wrong-way vehicles on the road.
Related demo videos2
The following video shows a drone detecting a car in a car park from a bird's eye view.
This technology can also be applied to surveillance cameras and fixed cameras to understand congestion in car parks, detect empty spaces, and detect unwanted parking.
Infrastructure challenge 4: automating power line inspections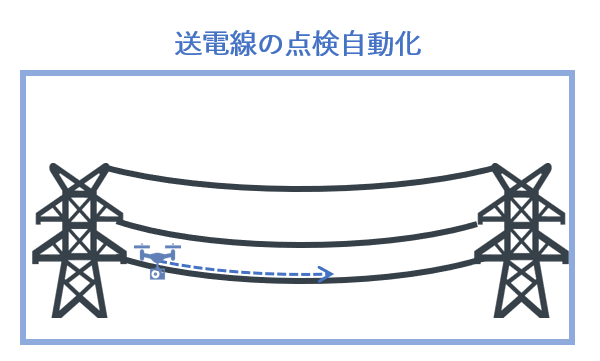 Until now, power lines have been inspected by people who climbed to high places and conducted close visual inspection. Therefore, automation of power line inspection is desired.
Araya's autonomous drone make it possible to automate the inspection of power transmission lines, a task that used to be done by hand. This will enable inspection work to be carried out in a shorter time and at a lower cost.
Related Demo Video
The following video shows a demonstration environment in which a rope is set up indoors to look like a power line, and the drone automatically flies to follow the rope.
By using this system to inspect power lines, we can expect to improve the efficiency of inspection work and reduce costs.
SUMMARY: FOR THOSE WHO ARE CONSIDERING IMPLEMENTING AI IN THE INFRASTRUCTURE INDUSTRY
PLEASE CONTACT US IF YOU ARE INTERESTED IN IMPLEMENTING AI IN YOUR INFRASTRUCTURE, AND WE WILL PROVIDE YOU WITH DETAILED PROPOSALS AND EXPLANATIONS, WHETHER YOU HAVE EXPERIENCE IN AI DEVELOPMENT OR ARE NEW TO AI DEVELOPMENT.