Higher-grade Image Recognition AI Solutions
Identify people and objects from images and videos. Our highly skilled experts will propose and provide the best AI solution to meet your needs and business challenges.
We also provide the "InspectAI" package software for visual inspection of products, parts, and materials in the manufacturing industry.
Semi-custom / Full-custom Image Recognition AI Development Service
We carry out AI custom development tailored to each unique business issue.
SEMI-CUSTOM AI
Building AI that fits customer's individual issues by utilizing templates (pre-trained models)
Multiple templates are ready for your needs
AI can be built in a short period of time
FULL-CUSTOM AI
Building AI from scratch for customers with special individual issues
AI APPLICATION EXAMPLES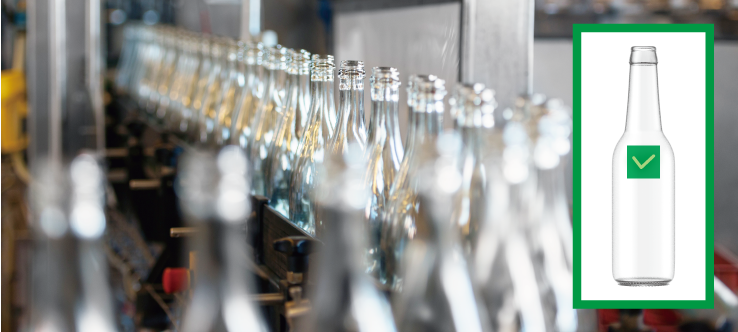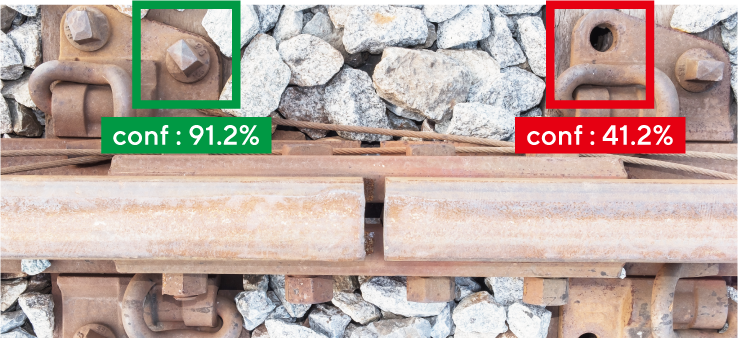 Visual inspection (Detection of scratches on products, detection of foreign substances in raw materials, inspection of parts installation status, etc.)
Automation of safety management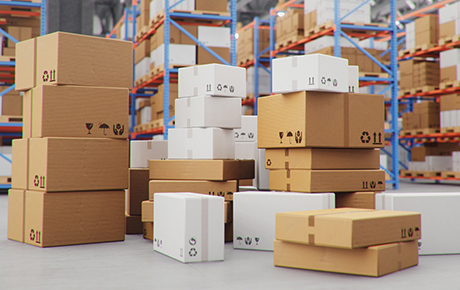 Automatic quantity counting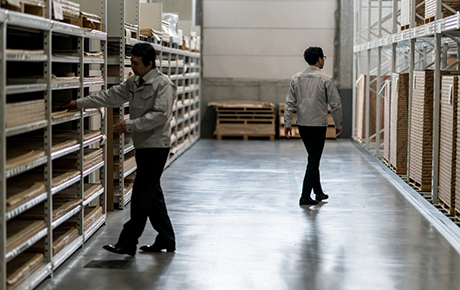 Records of human and vehicle activities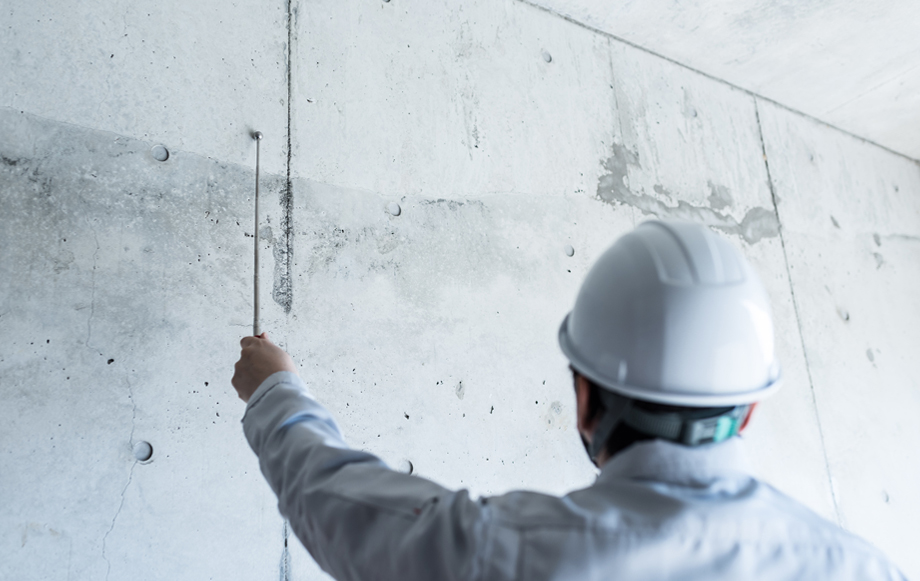 Automation of inspection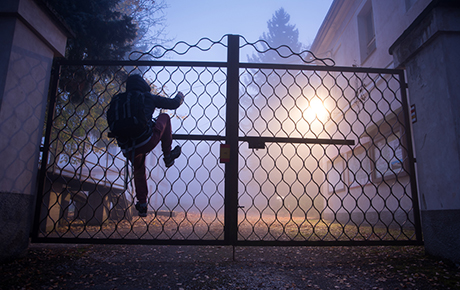 Detection of suspicious persons and intruders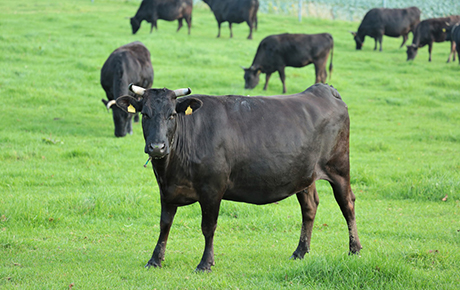 Monitoring of growth conditions
"InspectAI" - Software for Visual Inspection
"InspectAI" is a software package that manages the automation of the visual inspection process using AI technology.
AI learns and judges what is normal/abnormal based on the images taken of the object to be inspected.
Feature #1
Smooth introduction to existing inspection process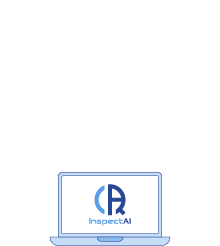 No need for image data of abnormal products. The time and effort required to prepare training data for model building can be greatly reduced.
Feature #2
Easy to change production plans and items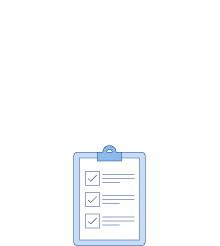 Simple screen operation. It takes only 1-2 hours to train a model. Once a model has been trained in advance, it  is easy to switch between models.
Feature #3
High speed processing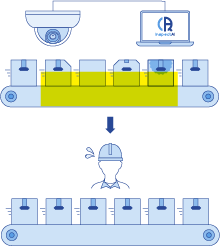 Our compression technology makes it possible to shorten the tact time.
We will build AI models tailored to the business challenges of each industry.
By using templates (pre-trained models) as "semi-custom AI" for development projects with high needs by industry
We can develop AI in a relatively short period of time. We can also build AI models from scratch as "Full Custom AI".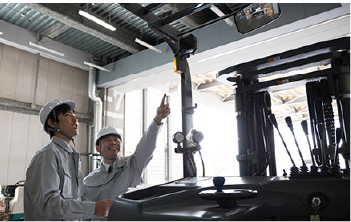 Automation of safety management
The system enhances safety by issuing an alarm when a vehicle or machine is about to come into contact with a person, or when a person enters a dangerous area.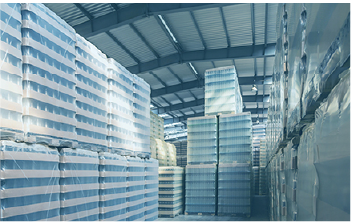 Automation of quantity counting
By automatically counting the number of pallets and materials, you can improve operational efficiency.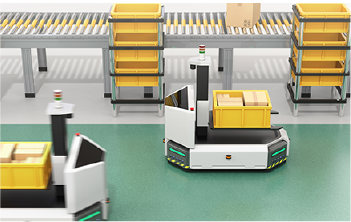 Behavior recording and analysis
By automatically recording the activities of workers and vehicles, we can visualize and quantify operations and make improvements.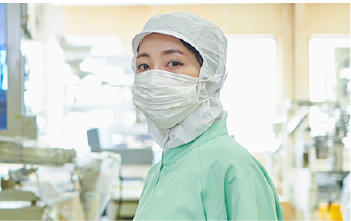 Dress check automation
By automatically determining whether attire such as masks, hats, and helmets are in accordance with regulations, the labor required for checking can be reduced.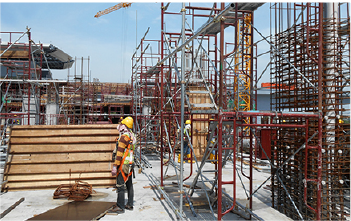 Intruder detection
Increase security by detecting intruders outside of work hours and monitoring to prevent material theft.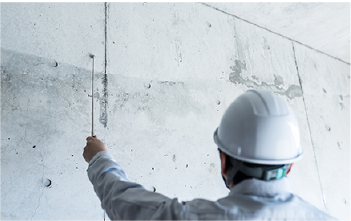 Automation of inspection
By automating the inspection of cracks in concrete, rust on structures, and the installation status of parts, we can improve operational efficiency.